Cougar Connect – September 17, 2023
Dear Coolidge Families,
I hope you all enjoyed this beautiful weekend.  There are many PTO updates to share, please see below!
Lunch Services
Coolidge PTO volunteer-facilitated lunch services will begin this week.  Many thanks to a wonderful group of Coolidge parents who helped develop a new sign up system for our lunch programs. Your help in getting things up and running on time for this week's lunch service was greatly appreciated. We appreciate everyone's patience during our whirlwind bagel lunch ordering experience!
Monday, September 18th Bagel Lunch begins
Wednesday, September 20th Pizza Lunch begins
* When the sign ups go out, please consider pitching in and signing up for a time slot. When you volunteer to help serve lunch, you help to keep service costs down, which means more money goes to our children.*
Nicholas Markets lunch services will continue to be offered on Tuesday, Thursday and Friday throughout the year. You can place your child's order through their website http://www.nmlunch.com
Back to School Night
Back to School Night will be held this Tuesday evening at Coolidge from 6:30-8:40pm. Please see Mr. Famularo's email from 9/13/23 for more information.
Book Fair!
The Scholastic Book Fair is coming to Coolidge on October 4th and 5th!  Students will have the opportunity to shop for new books during the school day. Parents are invited to shop with their children during evening hours on October 4th. The schedule is being finalized and will be available soon.  While you wait, you can check out our  dedicated Scholastic Book Fair website where you can browse the flyer and learn more!
Volunteers will be needed to help make this event a success. The sign up will be sent out soon!
Economy Shop
The Economy Shop Sign Up is LIVE!
Sign up by clicking the link below. Coolidge week is Tuesday, October 17 to Saturday, October 21. Morning (9:45 – 12:00) or afternoon (11:45 – 2:00) shifts are available, as well as evening shifts on Thursdays (6:45 – 9:00 pm). Last year the Economy shop donated $10,500 to Coolidge. That's a chunk of change YOU can help Coolidge earn by volunteering.  Please reach out to Ashley Mungiello if you have any questions.
Save the Date- Parents Night Out!
Coolidge parents will get together for another fun Parents Night Out on October 14th! It'll be lots of fun, but tickets will be limited. Look out for more information about ticket sales toward the end of theweek! Volunteers needed and appreciated!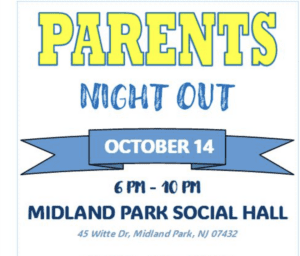 Harvest Fest
Save the date for the 2023 Coolidge PTO Harvest Festival on Friday, October 20th!
We will need people to help paint pumpkins, provide baked goods, and help with the activities at the event. Below is a photo of some previously painted pumpkins for inspiration!
Sign ups to volunteer or donate to follow.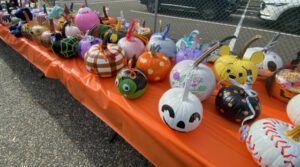 Media Volunteer Sign Ups
Thank you to those parents who have volunteered to help out in the media center this year. There are a few time slots remaining, so if you haven't had an opportunity to sign up yet, please don't wait. If you can't commit to one of those sessions, but still would like to help out, consider signing up to be a substitute. Thank you!
Year Long Coolidge Fundraising
Coolidge is a Box Tops School! Since Coolidge began participating in Box Tops we have earned over $11,000 for the school!
Here are some important reminders and updates about the program.
       – If you haven't joined Box Tops yet, now's the time. Download the BoxTops app and use referral code OPH57EHN help us get even more money for Coolidge. This week, when you use the PTO referral code and scan your first receipt, you will earn additional money for our school!  Don't forget to share your personal referral code with friends and family. Their purchases will help Coolidge too!
      – No more cutting required! Simply download the BoxTops app and scan your store receipts to earn money for Coolidge. So easy!
    – Digital receipts are now accepted. When you're in the app, hit the "+" button labeled "Scan" at the bottom of the home screen. Select "Digital Receipt" from the list. Choose the retailer and follow the prompts.
Name Bubbles
Create your custom labels, clothing labels, everyday labels and more.
Name Bubbles will ship your order quickly and donate 20% of the total back to the Coolidge PTO.
This is the Coolidge PTO Fundraising page link.
Our personal pto reference code is rfsn=7533508.5d0c3c
Reminders
All school visitors must provide a valid drivers license when visiting Coolidge. If you can not provide identification, you will not be allowed to enter the building. Please remember to bring your ID with you for all PTO meetings, events, and volunteer shifts. Thank you!
Volunteers, please read the Coolidge Student/Parent Handbook for updated volunteer guidelines. If you have any questions, please contact CoolidgePTOPresident@gmail.com